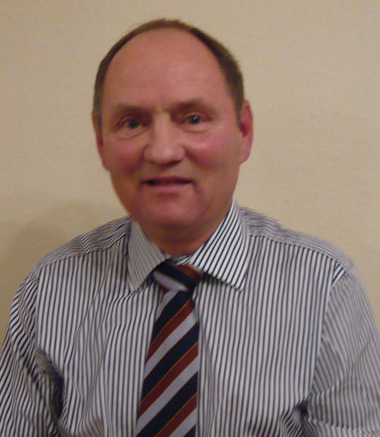 Tony Borrington
Photo courtesy of Roger Scholey
VISIT OF TONY BORRINGTON ON 7TH OCTOBER 2014
Our first visitor of the winter season was Tony Borrington, a speaker who would be justified in claiming to have a more extensive knowledge of Derbyshire County Cricket Club than almost anyone else.

Tony was a player for ten years and his son Paul was a Derbyshire player until very recently. He served as a committee member for several years and is now one of the County's Vice-Presidents. He managed to fit in a successful career in education as well.

His talk was interesting and very entertaining, interspersed with engagingly self-deprecating humour. There were memories of matches he had played in and recollections of those he had played with and against. He continued after the interval in a similarly amusing way with some wry comments on some of the current approaches to professional cricket as well as mentioning the phenomenal progress in one-day cricket since his playing days.

Members clearly enjoyed the evening and felt that it was a very successful start to the winter.